Digital Content Next is the only trade association that exclusively serves the unique and diverse needs of high-quality digital content companies that manage trusted, direct relationships with consumers and marketers.
March 21, 2019 | By Mark Glaser, Founder and Publisher – MediaShift
March 14, 2019 | By Bryson Masse—Independent Journalist
March 7, 2019 | By Maureen Morrison, Marketing Consultant
March 21, 2019 | By Michelle Manafy, Editorial Director – DCN

March 20, 2019 | By Rande Price, Research Director—DCN

March 19, 2019 | By Rick Mandler, SVP Strategy and Operations—true[X]
Upcoming Events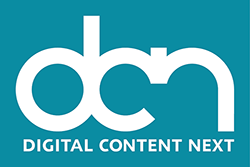 April 9 @ 11:00 am
-
12:00 pm
As the programmatic revolution reaches its potential, bad actors continue to find innovative ways to exploit the system. The technological advances to increase advertising efficiency are the same ones targeted by bad actors who are incentivized to move at a faster pace in order to keep their revenue streams flowing. The result is an endless scourge of malware and auto redirects that threaten the viability of the overall digital advertising supply chain and the relationship the industry has with the end consumer.
March 1, 2019 | By Steve Stup, CRO—The Media Trust