DCN events are designed for members to roll up their sleeves and dig into discussions with their peers. Speakers provide insights into their businesses and share real-world examples of what's working and what's not. Why? Because these events are closed-door, no press or video and members feel safe sharing their expertise and their questions.
In addition, the content is noticeably different from the PR-approved, substance-light presentations you'll find at events targeting more general audiences representing the entire digital ecosystem. Members attend because the agenda is focused exclusively on their current issues and there are no vendors, consultants or press in the room. There are countless industry events that cater to anyone and everyone – DCN Member Events are hyper-focused on what publishers need today.
Sponsorship
There are limited opportunities to sponsor available exclusively to DCN Supporters. Access an audience of 100% premium publisher executives, demonstrate your company's commitment to supporting the best digital media brands, and join the discussion on important business challenges with your best customers (or prospects).
If you are interested in becoming a DCN Supporter and would like to inquire about sponsoring DCN member events, including the 2019 DCN Next: Summit, please click below: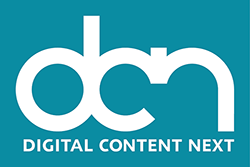 September 20, 2018
Hearst Tower, NYC
October 4, 2018
French Alliance Institute, NYC
We'll explore the core of our business: powerful stories and the people who create them. We'll highlight the content superstars (and super stories) from inside and outside the DCN membership – from trusted journalists to those exploring the future of storytelling. You'll walk away inspired by the work of your peers and challenged to think in new ways.
To see last year's full agenda and speaker list click here.
If you are a DCN Publisher Member, you can log in and see last year's approved presentations here.
January 28 - 30, 2019
Ritz-Carlton Orlando, Grande Lakes
The DCN Next: Summit is for executives from Digital Content Next member companies and select invited guests. Featuring insight-packed speakers and interviews with leaders from inside and outside the media business, the program is designed to inspire creativity and innovation.
If you are a DCN Publisher Member, you can log in and see last year's approved presentations here.