Digital Content Next is the only trade association that exclusively serves the unique and diverse needs of high-quality digital content companies that manage trusted, direct relationships with consumers and marketers.
May 23, 2019 | By Erik Martin—Independent Journalist
May 16, 2019 | By Chris Pedigo, SVP Government Affairs – DCN
May 9, 2019 | By Mark Glaser, Founder and Publisher – MediaShift
May 23, 2019 | By Michelle Manafy, Editorial Director – DCN

May 22, 2019 | By Rande Price, Research Director—DCN

May 18, 2019 | By Chris Olson, CEO & Co-Founder—The Media Trust
Upcoming Events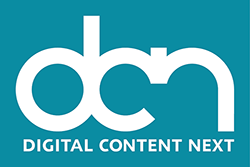 July 16 @ 11:00 am
-
2:00 pm
Reuters, NYC
The publishing industry is going through a transformation due to continued shifts in reader habits. As readers spend more time within social platforms, publishers are exploring new opportunities both on and off their sites to reengage users and grow their bottom line. Revenue diversification has become a priority in the media business.



April 26, 2019 | By Rachel Williams, Product Marketing Manager—Outbrain