Digital Content Next is the only trade association that exclusively serves the unique and diverse needs of high-quality digital content companies that manage trusted, direct relationships with consumers and marketers.
December 13, 2018 | By Chris M. Sutcliffe—Independent Media Reporter
December 5, 2018 | By Mark Glaser, Founder and Publisher – MediaShift
November 29, 2018 | By Jason Kint, CEO – DCN
December 14, 2018 | By Jim Egan, VP of Publisher Development—IAS

December 13, 2018 | By Rande Price, Research Director—DCN

December 13, 2018 | By Michelle Manafy, Editorial Director – DCN
Upcoming Events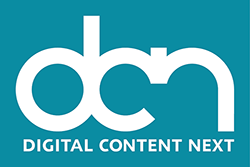 January 14, 2019 @ 11:00 am
-
12:00 pm
January 28, 2019
-
January 30, 2019
Ritz-Carlton Orlando, Grande Lakes
Online, it can seem like the geographic borders of information and e-commerce are becoming more and more blurred. But as a digital publisher, if you're serving ads to audiences in the US, Canada, or the European Economic Area (EEA), it's good to be aware of regional privacy and data collection, processing, and disclosure laws, and how each change with different countries.
November 28, 2018 | By Trish Manrique, Content Marketing Partner—Sortable