Digital Content Next is the only trade association that exclusively serves the unique and diverse needs of high-quality digital content companies that manage trusted, direct relationships with consumers and marketers.
August 15, 2019 | By Maureen Morrison, Marketing Consultant
August 8, 2019 | By Bryson Masse—Independent Journalist
August 1, 2019 | By Rande Price, Research Director—DCN
August 19, 2019 | By Osbaldo Franco, Director, Research & Analytics – Integral Ad Science

August 15, 2019 | By Michelle Manafy, Editorial Director – DCN

August 14, 2019 | By Michael D. Silberman, SVP Strategy—Piano
Upcoming Events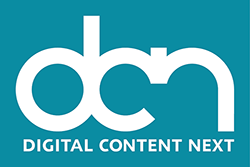 It's a brutal time to be in the news publishing business. One troubling example is that, between 2004 and 2018, more than one in five American newspapers folded. However, I believe that publishing can be saved, and that one promising new technology may play a leading role in bringing publishing back: the publisher operating system.
August 13, 2019 | By Dennis Yuscavitch, VP of Product Marketing—Outbrain