Digital Content Next is the only trade association that exclusively serves the unique and diverse needs of high-quality digital content companies that manage trusted, direct relationships with consumers and marketers.
March 14, 2019 | By Bryson Masse—Independent Journalist
March 7, 2019 | By Maureen Morrison, Marketing Consultant
February 28, 2019 | By Chris M. Sutcliffe—Independent Media Reporter
March 20, 2019 | By Rande Price, Research Director—DCN

March 19, 2019 | By Rick Mandler, SVP Strategy and Operations—true[X]

March 18, 2019 | By Dana Ghavami, CEO—Spotible
Upcoming Events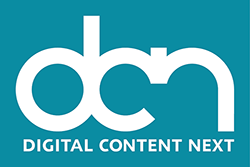 April 9 @ 11:00 am
-
12:00 pm
This past month, we took an in-depth look at the referral platforms sending the most traffic to our network. We looked at the rate of their growth in 2018, the word count and device type for each, and the specific categories of content that attract readers, both in total volume and pageviews per post.
February 27, 2019 | By Clare Carr, Vice President of Marketing—Parse.ly