Digital Content Next is the only trade association that exclusively serves the unique and diverse needs of high-quality digital content companies that manage trusted, direct relationships with consumers and marketers.
Start building relationships with Gen Z now
October 14, 2021 | By Jessica Patterson – Independent Media Reporter
October 7, 2021 | By Chris M. Sutcliffe – Independent Media Reporter
September 30, 2021 | By Holden Foreman – Software Engineer, The Washington Post and
Julie Bacon – Engineering Manager, The Washington Post
October 20, 2021 | By Andrew Sullivan – Chief Product Officer, OpenWeb

October 19, 2021 | By Tobias Silber, CBO – GeoEdge

October 18, 2021 | By Rande Price, Research VP – DCN
Upcoming Events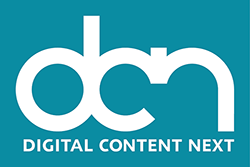 November 10 @ 12:00 pm
-
12:45 pm
Virtual Event
Having a firm understanding of your datasets is key to growing a successful business. However, data for its own sake is never the answer.
By Chris Scott, CPTO – Zephr