Digital Content Next is the only trade association that exclusively serves the unique and diverse needs of high-quality digital content companies that manage trusted, direct relationships with consumers and marketers.
March 21, 2019 | By Mark Glaser, Founder and Publisher – MediaShift
March 14, 2019 | By Bryson Masse—Independent Journalist
March 7, 2019 | By Maureen Morrison, Marketing Consultant
March 26, 2019 | By Rande Price, Research Director—DCN

March 25, 2019 | By Michael Tuminello, VP of Publisher Products—IAS

March 21, 2019 | By Michelle Manafy, Editorial Director – DCN
Upcoming Events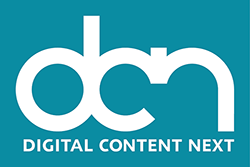 April 9 @ 11:00 am
-
12:00 pm
Traffic to your most engaging content can come from unexpected places. Case in point: Chartbeat's data science team recently found that TopBuzz — a China-based news aggregation app — was responsible for a multi-million spike in pageviews among our publishers late last year.
March 11, 2019 | By Nick Lioudis, Content Manager—Chartbeat