Digital Content Next is the only trade association that exclusively serves the unique and diverse needs of high-quality digital content companies that manage trusted, direct relationships with consumers and marketers.
February 14, 2019 | By Jason Kint, CEO – DCN
February 7, 2019 | By Erik Martin—Independent Journalist
January 24, 2019 | By Chris Pedigo, SVP Government Affairs – DCN
February 14, 2019 | By Michelle Manafy, Editorial Director – DCN

February 13, 2019 | By Rande Price, Research Director—DCN

February 12, 2019 | By Trisha Stefani, VP, Media Partnerships – Pressboard
Upcoming Events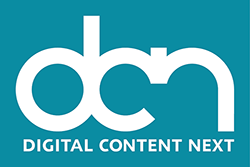 March 12 @ 11:00 am
-
12:00 pm
Packaged goods are typically the biggest spenders in advertising. Not only is a CPG company's brand and product mix massive, but the competitive threats from e-commerce and direct-to-consumer brands are significant and growing. The competition has taken a toll. In the last two years, CPG sales have declined. As a result, marketers are spending billions on advertising to safeguard their market share and stay top-of-mind among consumers.
January 22, 2019 | By Todd Krizelman, CEO—MediaRadar